Upgrade With Expert Firepit and Fireplace Installation
An outdoor fireplace or firepit isn't just an impressive addition to your outdoor living space. It's a place where loved ones can gather on a chilly day, and where connections and memories are made.
Our professional landscaping company can work with you to design and install the perfect outdoor fire feature that matches your home's overall design. We have experience creating many types of fire features including:
• Firepits
• Fireplaces
• Fire Accents
• Chimneys
• Propane & Natural Gas
• Wood-burning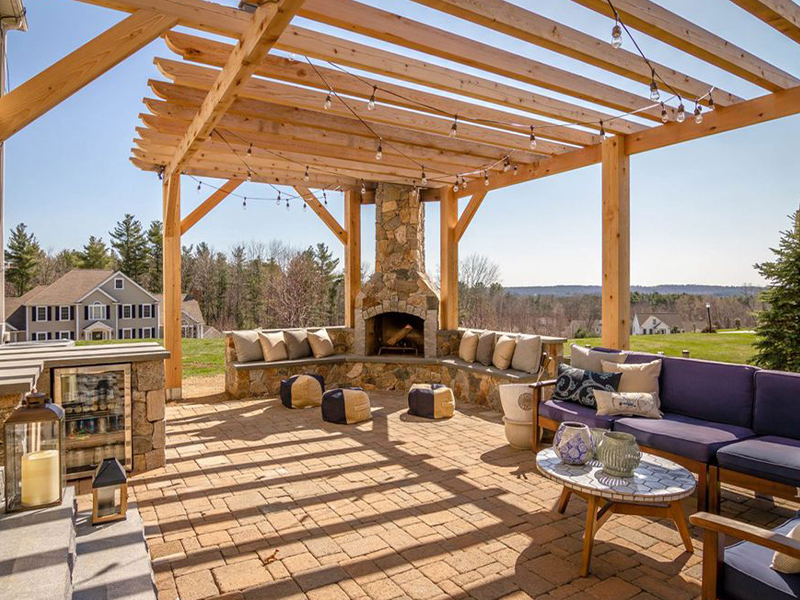 Are you as excited as we are to get started planning your project? The next step is to set up an appointment to discuss your project in more detail.
We are so confident in our team's abilities to install every outdoor fire feature to stand the test of time that we are able to offer one of the best warranties in the industry. A proper warranty on your Outdoor Living Space from a company financially stable enough to back it is one of the biggest things to consider when making your decision. Keep in mind, a poorly done Outdoor Living Space will typically cost just as much or more to remove and reinstall correctly.
Local Outdoor Kitchen Installations
With an expertly planned and constructed outdoor kitchen, your space will look better than ever. To get started with our outdoor kitchen installation services, contact our team and schedule an appointment. We look forward to hearing from you and creating something truly special together!
Contact
Call Us at:
(978) 798 – 0949
Our Hours
Mon – Fri: 8am – 4pm
Sat: 8am – 12pm
Our Location
220 Sturbridge Road
Charlton, MA 01507
Massachusetts General Contractor License CS-112600, Massachusetts Home Improvement Contractor License 193090