Patio Design and Installation
What better way to relax after a long day then sitting on your newly designed and installed patio and watching the sun go down? Our patio installation and design experts can make your patio dreams a reality, and create the perfect outdoor living space for you. Whether you want a traditional flagstone patio design, or a sleek patio and outdoor kitchen, our designers will work with you to find the best materials and design for your project.
Materials We Work With
• Bluestone
• Pavers
• Permeable Pavers
• Goshen Stone
• Granite
• Flagstone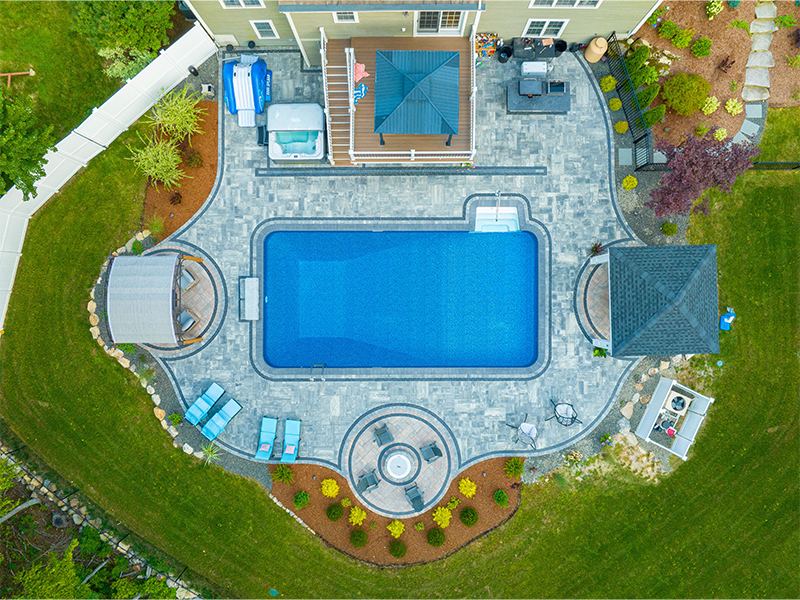 Are you as excited as we are to get started planning your project? The next step is to set up an appointment to discuss your project in more detail.
We are so confident in our team's abilities to install every outdoor fire feature to stand the test of time that we are able to offer one of the best warranties in the industry. A proper warranty on your Outdoor Living Space from a company financially stable enough to back it is one of the biggest things to consider when making your decision. Keep in mind, a poorly done Outdoor Living Space will typically cost just as much or more to remove and reinstall correctly.
Local Pool Patio Installations
Looking to install a new stone or pool patio on your property? With the team at Boston Outdoor Living, your outdoor space will look better than ever. Contact us today to learn more about our range of services, or view some of the countless towns we serve. We look forward to being able to provide you with unmatched services.
Contact
Call Us at:
(978) 798 – 0949
Our Hours
Mon – Fri: 8am – 4pm
Sat: 8am – 12pm
Our Location
220 Sturbridge Road
Charlton, MA 01507
Massachusetts General Contractor License CS-112600, Massachusetts Home Improvement Contractor License 193090